VALVCON Electric Actuators
VALVCON ADC Series Electric Actuator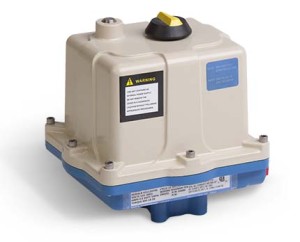 The VALVCON ADC Series electric actuator provide up to 3000 inch pounds of torque and can be equipped with internal back-up power to allow you to safely shut down your system in the event of an external power loss. Engineered to supply dependable valve and damper actuation, they can provide up to 10 complete cycles under their own internal power!
VALVCON ESR Series Electric Actuator

The VALVCON ESR Series electric actuator provides an internal bank of super-capacitor power storage devices that never need replacement. It's designed for two-position operation providing true two-wire control: When the actuator is energized it drives to one position; when de-energized the actuator powers itself to the other position. The Valvcon ESR-Series is appropriate for applications that require operation from a single pair of wires.
VALVCON V Series Electric Actuator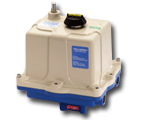 The VALVCON V Series electric actuator is a compact, rugged, reliable electric actuator designed for quarter-turn valve and damper applications and is available in both NEMA 4/4X and NEMA 4/4X/7&9 configurations. Notable features include all hardened steal spur gears, standard ISO 5211 mounting interfaces and CSA Certification to both Canadian and US Standards.