PROMATION Electric Actuators
PROMATION Quarter Turn
The PROMATION Quarter Turn Electric Actuators offer reliability, application flexibility and optional configurations. They are primarily used on butterfly and ball valves, but also used on handling louvers and gas shutoff valves.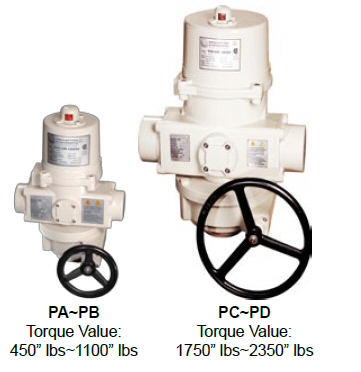 The Promation Spring Return Electric Actuators are quarter-turn spring return, robust fail-safe actuators for industry. They are appropriately used on dampers and air handling louvers.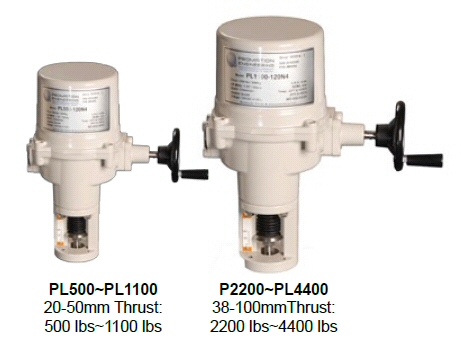 The Promation Linear Electric Actuators are designed for use on rising stem globe control valves.  The PL Series actuators provide up to 4400 lbs. (19,600N ) of force and up to 3.9" (100 mm) travel – much greater than other competitive electric linear actuators. This increased up and down force allows use of a globe valve for increased flow control in higher pipe diameters with higher close off pressures versus use of a corresponding butterfly valve with less flow control and lower close-off pressures.